OVERVIEW
HGSI is a factory authorized TE Connectivity Macro Sensors distributor.
Have Pricing or Technical questions? Contact us today.
Complete the contact form, call us at 248-636-1515, or email us at sales@hgsind.com
---
TE Connectivity Macro Sensors' HLR 750 Series of 3/4 inch diameter high reliability LVDT position sensors are specifically designed for use in gas turbine environments. Rated for operation to 300°F (150°C), these hermetically sealed AC-LVDTs are listed for Division 1 (Groups C, D) and Division 2 hazardous locations by Underwriters Laboratories.
Constructed entirely of stainless steel for environmental robustness, they feature a through-bore design which makes the LVDTs' cores accessible from both ends for better mechanical support and core guidance and facilitates cleanout in dusty or dirty locations. An HLR LVDT's lead wires exit through a radially mounted 1/2-14 NPT male threaded conduit fitting for easy attachment to an explosion-proof junction box as well as rigid or flexible conduit.
Features
UL/ULC Listed for Division 1 (Groups C, D) and Division 2 Hazards
Ranges of ±1 inch to ±10 inches
300°F operating temperature
All stainless steel construction
1/2" conduit leads outlet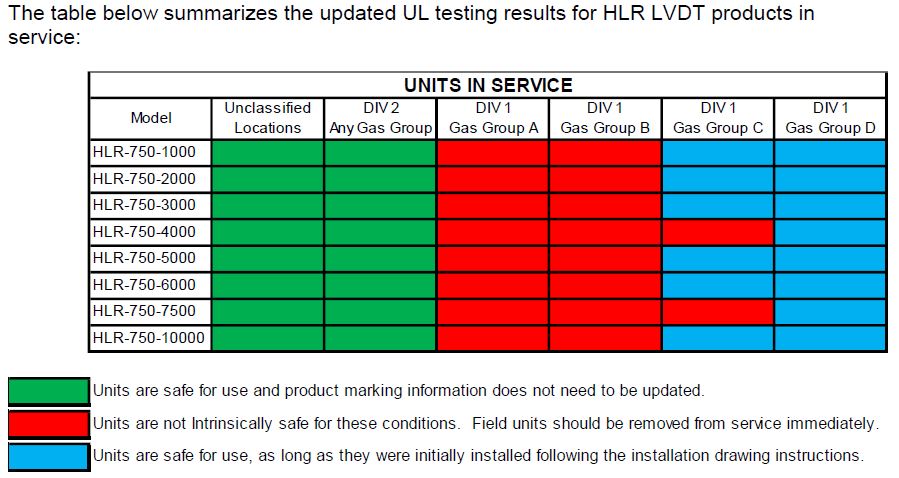 Part Numbers
HLR-750-1000
HLR-750-2000
HLR-750-3000
HLR-750-4000
HLR-750-5000
HLR-750-6000
HLR-750-7500
HLR-750-10000
Availability
Request Availability
TECHNICAL SPECIFICATIONS
DOCUMENTS & DOWNLOADS