RACE-PROVEN EGT Probes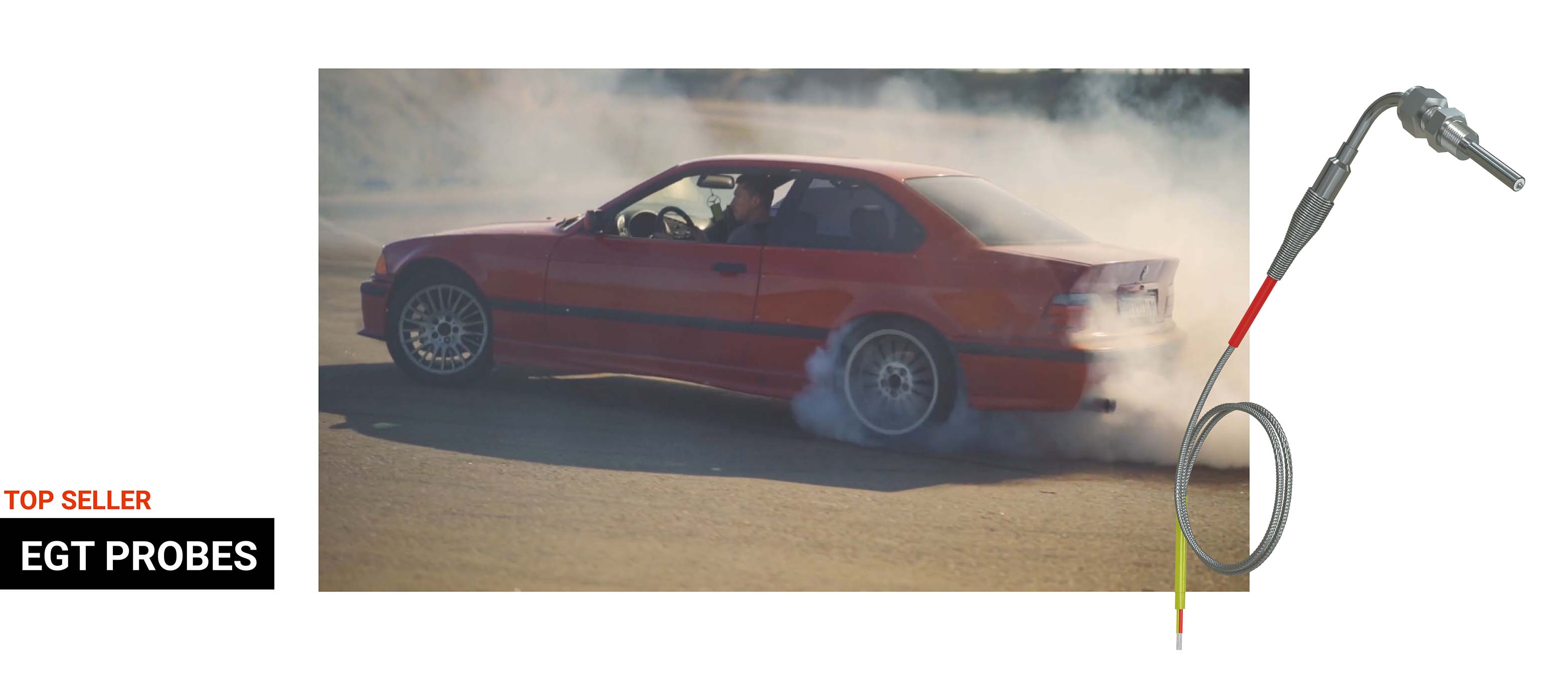 EXHAUST GAS TEMPERATURE PROBES
Keep your engine running at optimal temperatures with our high-quality EGT sensors. Whether you're a professional racer, a weekend warrior, or a heavy-duty operator, our sensors will provide precise and accurate readings of your engine's exhaust gas temperature.
High accuracy readings
Easy installation
Durable construction
Compatible with a wide range of engines
Made in the USA
Easy to Install & Operate
Our EGT sensors are designed for easy installation and operation, so you can quickly start monitoring your engine's performance.
High-Quality & Durable
Our EGT sensors are made from high-quality materials to ensure they can withstand extreme temperatures and harsh environments. Made in the USA, they are built to last, giving you peace of mind and reliable performance for years to come.
Don't settle for an unreliable EGT sensor that could potentially damage your engine. Upgrade your engine performance today with our high-quality EGT sensors. Order now!