Linear Travel Sensors

Take your motorsports performance to the next level with our professional grade Linear Travel Sensors. Our sensors are designed specifically for optimum performance in motorsports applications such as cars, motorcycles, and off-road vehicles. They are engineered to measure and monitor the shock travel linear movement, providing you with the data you need to fine-tune suspension settings and improve handling. Other motorsports applications include accelerator, brake, and clutch pedal position and steering rotation. Our sensors are made with high-quality materials to ensure durability and are easy to install and operate, making them the ideal choice for both professional and amateur racers. They are compatible with a wide range of motorsports vehicles and can be customized to fit your specific needs. In-stock and ready for fast delivery. Order now and experience the benefits of precise linear shock travel measurement!
Need help making a selection? See our Linear Travel Sensor Comparison Chart. For additional pricing and technical questions, contact us now to speak to an experienced application engineer.
Showing 1 - 3 of 3 results
• LPPS-22 Series
• Ruggedized Linear Potentiometer
• Stroke lengths available from 1 to 12 inches
• IP64 rated (Dust tight, Water resistant)
• Body size 0.90" (22 mm) diameter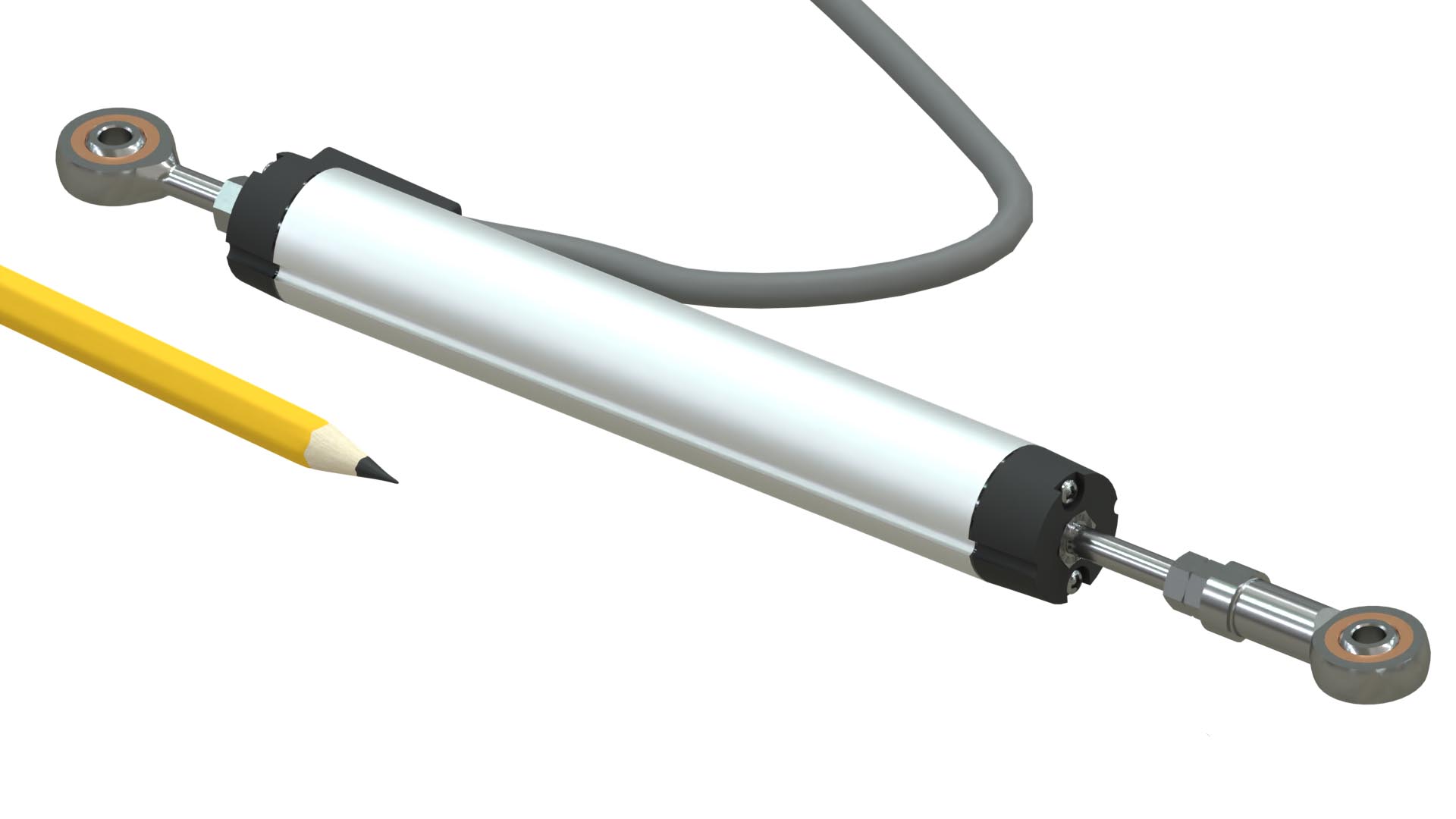 • ILPS-19 Series
• Linear Variable Inductive Transducer (LVIT)
• Stroke lengths available from 1 to 8 inches
• IP67 rated (Dust tight, Water tight)
• Body size 0.75" (19 mm) diameter
• PMD-1XT Series
• Small Size ~ 1" high x 2" wide x 3" deep
• Max travel "Peak hold" display capture capability
• High travel set-point alarm LED with internal relay contact
• Compatible with all of our LPPS series Shock Absorber Suspension Travel Sensors
• Accepts one sensor