EGT Probe Extension Wire
Easily extend the reach of your exhaust gas temperature probe with our professional grade extension wire. Our EGT probe extension wire is specifically designed to work seamlessly with your probe and provide a secure and stable connection, making sure that you get the most accurate data possible. Made with high-quality materials, our extension wire is durable and resistant, ensuring the longevity and reliability of your EGT probe measurements. Available in various lengths and easy to install and use in a wide range of engines and applications. In-stock for fast delivery. Order now and experience the benefits of precise exhaust gas temperature measurement!
For additional pricing and technical questions, contact us now to speak to an experienced application engineer.
Showing 1 - 2 of 2 results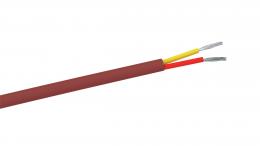 • 24 gauge stranded
• FEP insulation with FEP outer protection jacket
• Extend the length of your Type K EGT or CHT Probe cable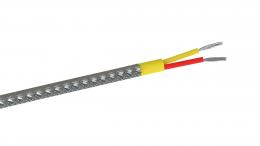 • 20 gauge stranded
• FEP insulation with FEP outer jacket with Stainless Steel Over-braid protection
• High abrasion resistance
• Extend the length of your Type K EGT or CHT Probe cable