EGT Probe Weld Bungs
Easily install your exhaust gas temperature probe with our professional grade weld bungs. Our EGT probe weld bungs are specifically designed to work seamlessly with our probes and provide a secure and stable installation, making sure that you get the most precise data possible. The bungs are made with high-quality materials to ensure durability and are easy to install, making them the ideal choice for both professional and DIY mechanics. Our bungs are threaded into or welded directly to the exhaust pipe or manifold and provide a permanent solution for your probe installation. In-stock for fast delivery. Order now and experience the benefits of precise exhaust gas temperature measurement with our professional weld-on bungs.
For additional pricing and technical questions, contact us now to speak to an experienced application engineer.
Showing 1 - 3 of 3 results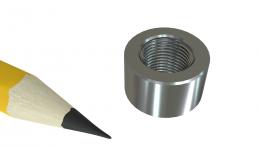 • EGT Probe Weld Bung Adapter
• Mild Steel
• 1/8 inch NPT female thread
• 27 threads per inch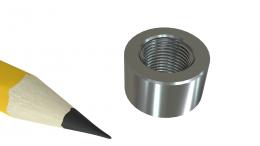 • EGT Probe Weld Bung Adapter
• Stainless Steel
• 1/8 inch NPT female thread
• 27 threads per inch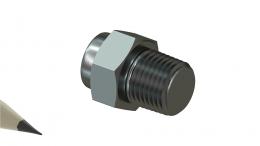 • EGT port Bung Plug
• 316 stainless steel
• 1/8 NPT male thread
• 27 threads per inch